St. Francis of Assisi Parish
Advent Reflection Series
Starts Wednesday, November 16th
7:15PM ~ 8:30PM
Registration is Free!
~
For More Information:



St. Francis of Assisi Parish has adopted
35 families from Saint Martin de Porres
Parish for our Parish Christmas Giving.
To help make this year's Giving Tree a Success,
Your support will be greatly appreciated!
St. Vincent de Paul Society Fundraiser


December 14th 7:30PM
Ticket $10
(Tickets can be purchased at the Rectory)



Christmas Tableau
Join us for a Live performance by the
St. Francis of Assisi School Students


Thursday, December 15th  7PM in Church
All are welcome to attend!

St. Francis & St. Pius
Adult Choir

Monday, December 19th  6:30 PM
St. Pius X Church
220 Lawrence Road, Broomall PA 19008
All are Welcome!


St. Francis of Assisi


Sponsored by St. Francis Fryers


Sunday, January 8th
More Details Coming Soon!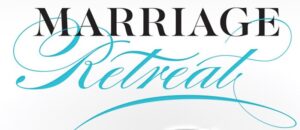 WITH
JACK & JOHNNETTE WILLIAMS
November 11 ~ 13
5PM ~ 12PM

Taizé Prayer with Adoration



Come to join us for a monthly Taizé prayer,
including Eucharistic Adoration that will
extend in silence until midnight
after the hour-long Taizé service.
All are welcome – no reservations required.

2nd Wednesday of the month
7:30 PM ~ 8:30 PM
(Adoration continues until midnight)



IHM Spirituality Series
Fall~Winter 2022~2023
(September 2022~January 2023)