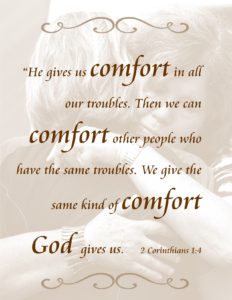 Members of this ministry assist grieving parishioners in the planning of the funeral liturgy for their family member and the printing of a liturgy booklet used during the funeral liturgy.  Other members act as greeters for the Mass/liturgy.
Members also plan a yearly memorial Mass in November close to the feast of All Souls. Anniversary cards are also sent to families by this ministry.
Bereavement Ministry Leader:
Deacon Baxter
(610) 543-0848
Click here for →     Funeral Planning Booklet – St. Francis of Assisi
Click here for →     FUNERAL MASS PLANNING SHEET
"Seasons of Hope"
"Seasons of Hope" is a collective Bereavement Support Group for the bereaved members of the St. Francis of Assisi, Holy Cross, and St. Kevin parish communities in Springfield, PA.  Join us for our Fall sessions beginning late September and April Spring sessions.
Contact:
Margaret Mary McNicholas
(610) 324-2133 ~or~ email Margaret Mary mmcnicholas@allstate.com

No Support Group Gatherings for
SPRING 2022
For Information, please contact
Margaret Mary McNicholas
610-324-2133 or at mmcnicholas@allstate.com